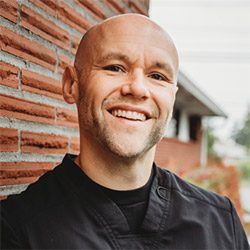 Dr. Daniel Capitano
Dr. Daniel Capitano grew up in Portland and graduated from Western States Chiropractic College (now, Western States University of Health Sciences) in 2002. He has been the owner of Hazelwood Healthcare since 2020.
His patients have ranged from 3 days old to 98 years old over his almost 20 years of practice. He is a friendly, straightforward, and honest doctor, who offers effective, gentle, and holistic healthcare.
Dr. Capitano provides comprehensive care for Motor Vehicle Accidents and Worker's Compensation cases; He has been called upon as an expert witness for litigation because of his expertise and patient advocacy in these types of cases. Being active and health-conscious himself, he also specializes in sports injuries, lifestyle modification, and nutritional consultation. Dr. Capitano respects your resources (time, energy, and finances) and will treat you as an individual, both your medical case and as a human being. If his office isn't where he thinks you should be, he will refer you to his practice's local referral network. His patients agree that Dr. Capitano's goal is to meet them where they are, then try to improve them to be better than when they presented for treatment in the first place.
When Dr. Capitano is not at Hazelwood Healthcare, you will find him enjoying time with his family and friends, creating another project (home improvement or otherwise) for himself, trying his hand at blacksmithing, or bouldering on the rock. Dr. Capitano is a loving husband (his wife is also a chiropractor) and proud father of two daughters (who are growing up too quickly). He is a loving family man first, amazing chiropractor second, and self-proclaimed Jack-of-all trades third.
Dr. Jackie Cashion
Dr. Cashion has had the privilege of practicing chiropractic in Portland for the last 39 years.
She specializes in the treatment of work injuries and understands that this type of injury can turn your world upside down. Her treatment expertise and compassion; combined with the knowledge of the worker's compensation system can help you through a challenging time.
When not in the clinic, Dr. Cashion enjoys bicycling, hiking, gardening, travel and time spending with her family and friends.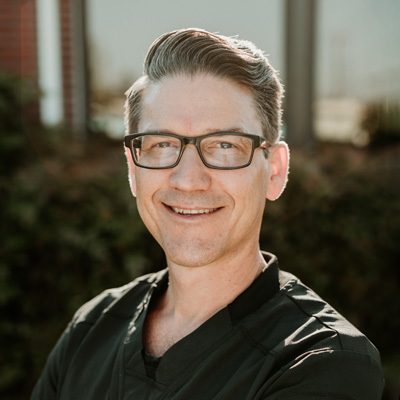 Dr. Kelly Yakiwchuk
Dr. Kelly Yakiwchuk was born and raised in Calgary, Alberta. After graduating from Western States Chiropractic College, he settled permanently in beautiful Portland, Oregon, where he has practiced for over 20 years.
Dr. Kelly has enjoyed treating patients with a wide range of needs in diverse communities across the metro area. He has experience in treating acute injuries from motor vehicle accidents, workers' compensation injuries, and providing ongoing wellness care. His passion is building deep connections with clients so that he can scaffold care to meet their individual needs. Dr. Kelly's strives to educate patients and empower them to be partners in the treatment process.
His other interests center around the joy and wonder of nature in the Pacific Northwest. When not at the clinic or in the woods, he can be found with his wife and two daughters relaxing at home in SE Portland with their 3 cats.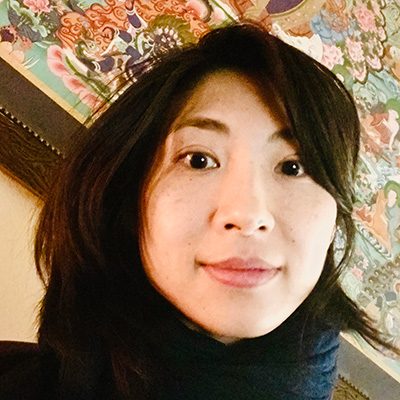 Acupuncturist
SCARLETT PAAU, DSOM, LAc
Born and raised in a traditional family in Beijing, Dr. Paau has had the fortune to be immersed in a culture of Chinese medicine since childhood. Chinese medicine has been a natural part of her life, and she has studied with several renowned Daoist alchemists, Qi Gong masters, and Chinese medicine practitioners for many years before her study of classical Chinese medicine at National University of Natural Medicine (NUNM) in Portland, Oregon.
By gaining knowledge in both biomedicine and holistic medicine over the years, she has become aware that mainstream Western medicine has adopted a deductive view on how to treat diseases. However, this perspective has led its medicine to a pharmaceutical-surgical based approach of symptom management, which has revealed many shortcomings and disadvantages. Sometimes the side effects of medications burden the body a lot more than the diseases themselves do.
Dr. Paau's belief in the philosophy of holistic medicine deepens as she continues her scholarly research and clinical practice. As she witnesses people's health improve with the assistance of holistic medicine, she feels confident that the ancient art and science of holistic medicine may provide solutions to many unresolved puzzles in the modern world of healthcare. She integrates her academic research on cosmology of classical Chinese medicine with her clinical practice, in the hope of decoding the ancient scientific symbolism that correlates the macrocosm of nature with the microcosm of the human body.
As a practitioner, Dr. Paau focuses on the complementary treatment of difficult and stubborn diseases, including but not limited to allergies, autoimmune disorders, chronic inflammation, chronic pain, skin disorders, respiratory disorders, digestive disorders, children's health, women's health. However, her practice is not limited to treating serious disorders. It brings her joy to assist anybody who is willing to receive the therapeutic benefits from holistic medicine.
She is convinced that the body embodies the wisdom of the cosmic consciousness, and that the key to a successful treatment is to be a good body-whisperer, and she has been cultivating my capacity of "listening" - a virtue of a highly skilled practitioner. She believes that modern humans can, and must, support their health in harmony with nature. It is her dream to revive the ancient Daoist life-nurturing traditions.
When outside of work, she enjoys practicing Tai Ji & Qi Gong, mushroom foraging, fishing, and writing articles on Chinese medicine, and translating ancient Chinese medical manuscripts into English so that people in the West can also benefit from the long-forgotten wisdom of the ancient people.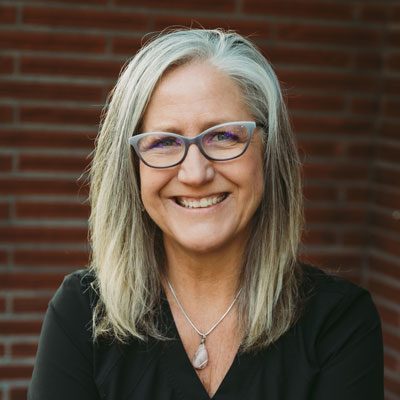 Clinic Administrator
Patty
Patty has been working in the chiropractic industry for the past 36 years. She does a bit of everything around the clinic but her passion is helping patients understand the ever changing and confusing dynamics of insurance claims and how to best navigate through them. She enjoys boating, hiking, inspiring others to be their best and has an amazing crystal collection!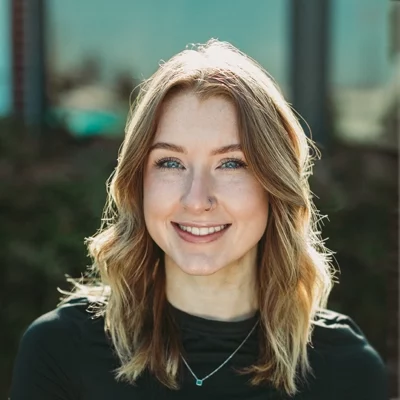 Front Office / Chiropractic Assistant
Brensley
Brensley is usually the first smiling face to greet you as you enter our clinic and ALWAYS the first to make everyone laugh; a true ray of sunshine! In her spare time, she enjoys hiking and exploring the various trails that Oregon and SW Washington have to offer. She also spends a lot of time in the gym working out and focusing on her own overall wellness journey.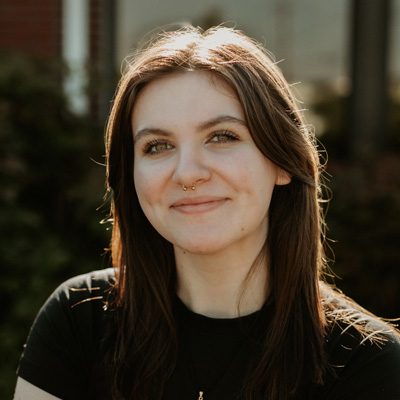 Chiropractic Assistant
Brianna
Brianna is our newest team member and brings a lot of joy to the clinic. She usually works in the back-office side by side with each of the doctors and will usually be the one to take you to your room and get you comfortable and ready for your treatment. In her spare time, she loves to spend time with family, friends and her new kitty " bunny".
She has also proven to be exceptionally talented at her organizational skills! Our shelves and supplies have never looked better and been more organized!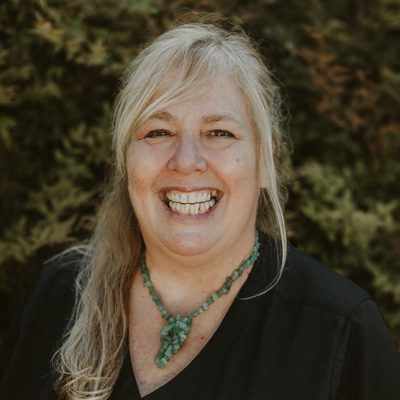 Massage Therapist
Jeannie, LMT #5626
Jeannie has been perfecting her massage craft over the last thirty years throughout the NW region and we are blessed to have her a part of our unique team! 
Jeannie has a great awareness of the body/mind connection and how both injuries and emotions effect the body. Jeannie incorporates a variety of techniques into her massage therapy sessions, including but not limited to deep tissue, therapeutic stretching, reflexology, pregnancy massage, shiatsu and reiki.
She has a passion for being outdoors and enjoys hiking, biking, swimming and spending time with friends and family, especially at the beautiful Oregon Coast.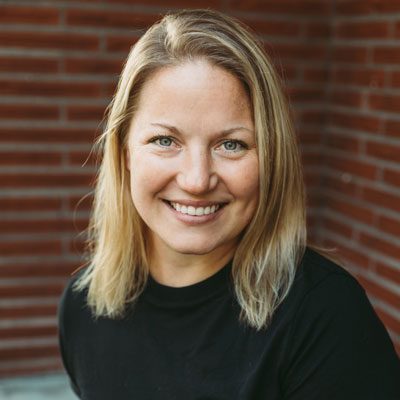 Massage Therapist
Meghan, LMT #21280
Meghan has been licensed in bodywork since 2006. Her primary influences, practices and realms of study are Structural Integration, Orthopedic massage, trigger point therapy, Shiatsu, Reiki and Qigong. When not in the clinic changing lives and attitudes, she enjoys hiking and camping in the PNW with her dog and training in martial arts.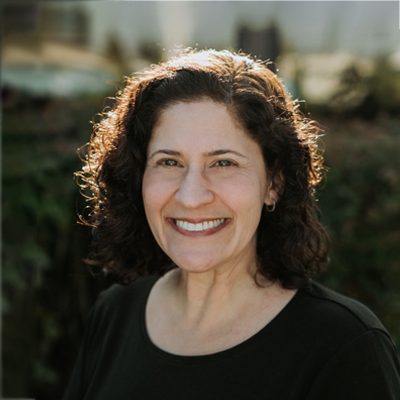 Massage Therapist
Melissa Brown, LMT #8095
Melissa Brown has been providing therapeutic massage in the Portland metro area since 2001. Melissa specializes in deep tissue and injury repair. She offers a wide variety of techniques for all treatment levels, and has the ability to accommodate any pre-existing medical conditions, pregnancy, or personal comfort levels.
Her practice is based in the strong belief that, with patience and dedication, healing is possible.
When not in the clinic, Melissa enjoys being in nature, hiking, swimming, traveling, and spending quality time with her husband, her friends, her family, and cats.
Monday
6:00am - 6:00pm

---
Tuesday
9:00am - 6:00pm
---
Wednesday
9:00am - 8:00pm
---
Thursday
9:00am - 6:00pm
---
Friday
7:00am - 2:00pm
---
Saturday
Closed